MEAN WELL's Range of Medical Power Supplies
9 September 2021
MEAN WELL offers power supplies with different levels of electrical safety protection specifically for medical applications.
The level of protection very much depends on the application in questions.  
For example, if your application involves a patient coming into contact with a medical device, then you are likely to need a power supply with 2 means of patient protection (2 x MOPP).  
On the other hand, it the patient has no physical contact with the device, but the operator does, then you may want a power supply that has a means of operator protection (MOOP) built in.  
MEAN WELL offer both types of power supply within their range, which includes enclosed power supplies, power adapters, and open frame power supplies  (including PCB mount power supplies). 
500 WATT Medical Power Supply
In 2019 MEAN WELL released a new range of 500-Watt power supplies with medical approvals, the RPS-500 series.  
These power supplies are available in four different form factors, with the actual power output depending on which type is selected.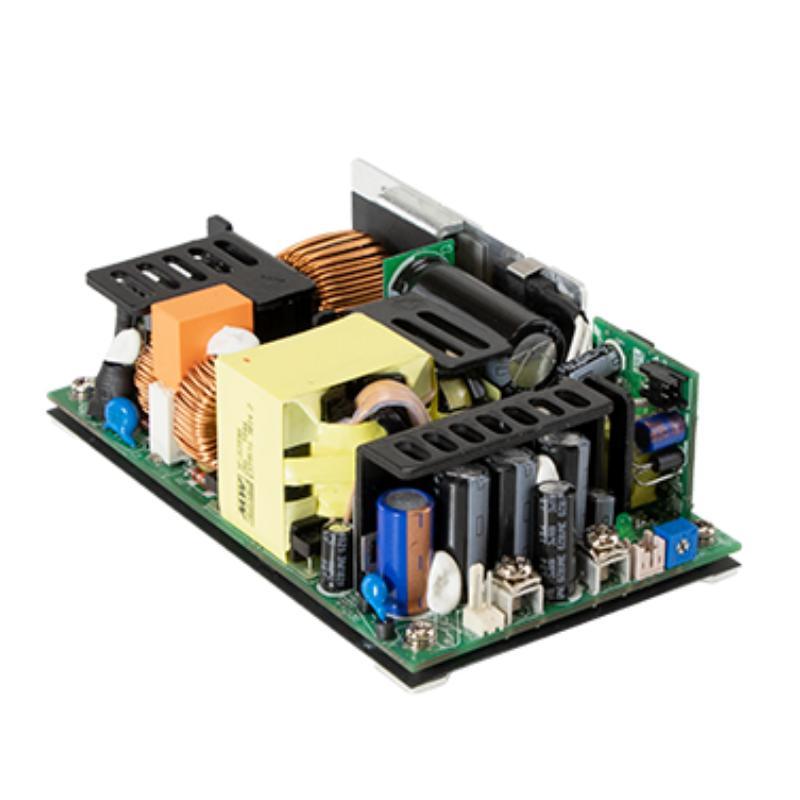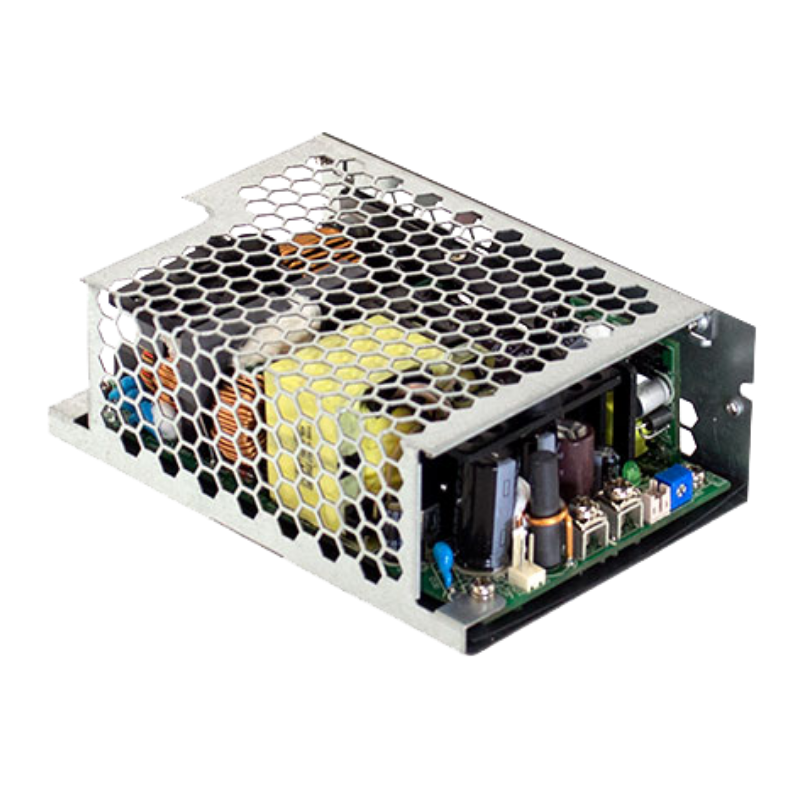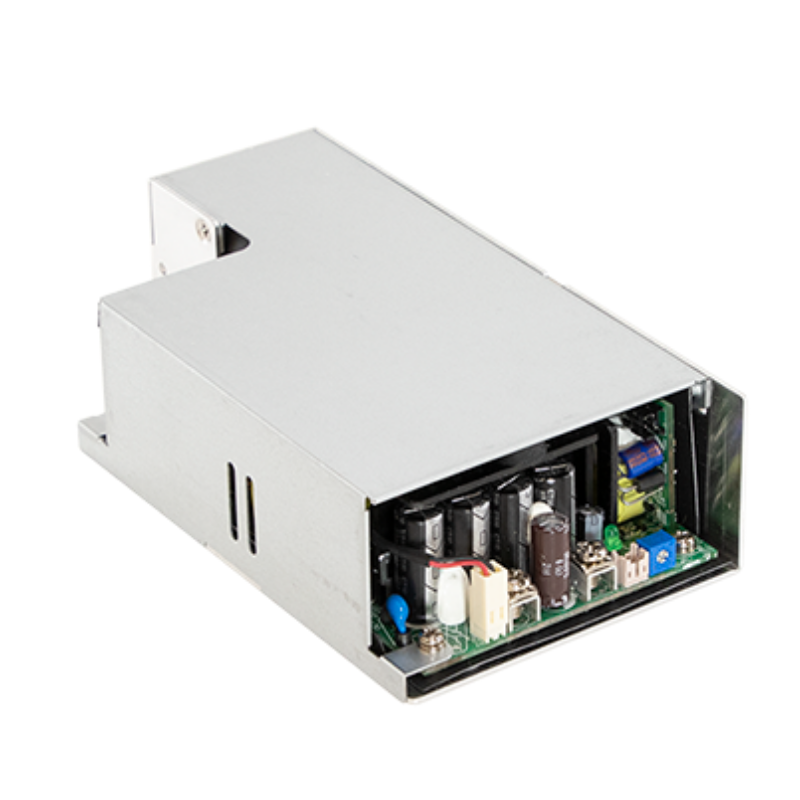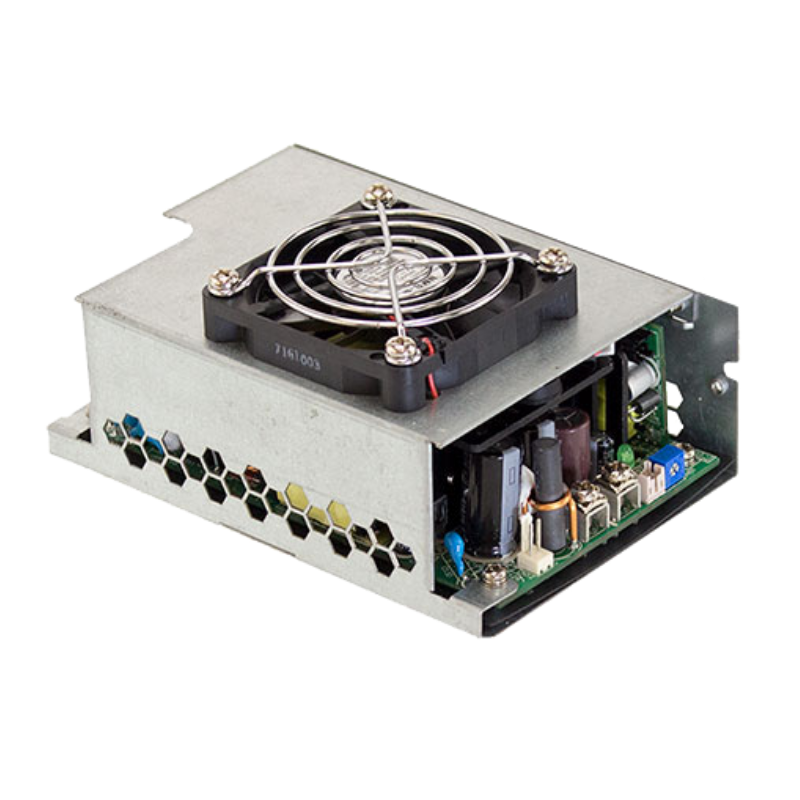 There are 7 different output voltages available: 12V, 15V, 18V, 24V, 27V, 36V, and 48V. 
All models feature a 12V / 0.5A auxiliary output for driving the cooling fan (where required) and alarm signal outputs for Power Good, Power Fail and Power Supply ON. This means these power supplies are well suited to applications, where continual monitoring of the power supplies status is required.  
High Power Density & Efficiency 
These power supplies are remarkably compact with the open frame models measuring just 127x76.2x40mm. The others are a little larger to accommodate the housing, and fan if fitted. 
The RPS-500 series is also highly efficient, with efficiency ratings of up to 94%, so they are perfect for applications where low energy consumption is a critical factor. 
Approvals & Warranty
The MEAN WELL RPS-500 series power supplies carry 2 x MOPP (means of patient protection) approvals and are suitable for 'body float' applications, depending on the actual design of the final equipment. 
All models come with a 3-year manufacturer's warranty.  
Intelligent Modular Medical Power Supplies
The demand for ever more advanced medical devices is set to grow as many countries around the world grapple with an ageing population.
MEAN WELL's strong commitment to research and development and has resulted in a range of medical grade modular power supplies with various intelligent control functions.
The NMP series medical power supplies have a modular design.
There are two front end rectifiers to choose from:
The NMP650 has 4 slots for output modules, whereas the NMP1K2 has 6 slots.
This modular design allows you to set and modify the output voltage, current and wattage according to your needs. 
The MEAN WELL NMP series is equipped with several intelligent control functions, such as voltage and current control, remote power on and off, over temperature warning and DC OK signal.
For example, the output voltage and current can be remotely trimmed by applying an external voltage, allowing you to vary the power output from the power supply in response to an analogue output from a programmable analogue controller or PLC.
There is also a remote sense function which compensates for voltage drop.
These features are ideal for medical applications, where the power supply needs to be controlled and monitored remotely via a smart control device.
For optimum temperature control the fan speed is automatically adjusted via the power supply's internal temperature detection function.
The 1U ultra slim design gives you a remarkable power density, so the power supply doesn't consume any unnecessary real estate.
As for certification, the new MEAN WELL NMP series power supplies meet medical safety regulation IEC 60601-1, and the circuitry has been designed in accordance with IT industry regulations IEC 62368-1. It meets requirements for ITE and 2 x MOPP dual safety.
For added peace of mind the MEAN WELL NMP medical power supplies are backed by a five-year warranty.
For further information please contact MEAN WELL Australia.